Chamber Service Support Team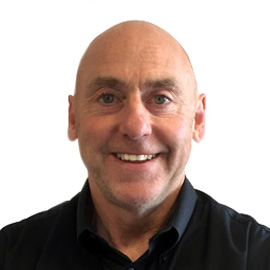 Steve
Managing Director
Following a four year apprenticeship in Electrical Engineering as a coal face electrician I took a change in direction to further my knowledge and work in the refrigeration industry.


I have since worked in the industry nearly 30 years starting out as a Service Engineer in Commercial Refrigeration and Environmental Test. From a Service Engineer at Design Environmental Ltd I progressed on to become the Service Manager for the Weiss Group in the UK. My ambition to offer customers a friendly, reliable and great service has given me the drive and determination to set up my own company SJJ System Services in September 2015.
With my extensive knowledge and customer contacts this is proving to be a successful venture for both myself and the team that I have working alongside me.
As my aim is to provide an efficient and professional service to all concerned I am a member of the following bodies to ensure we comply with all the latest regulations and H&S regulations within the industry.
(ACRIB/CSCS/ECS/Napit/Ladder Association/Gas Safe/F Gas)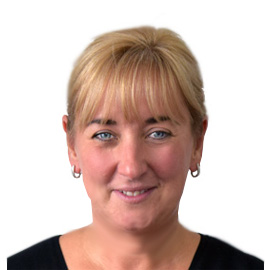 Catheryn
Office Manager
Having worked in the Industry 27 years I have gained much experience and understanding of working as part of a good service team.


I believe this good working relationship should be the key factor for any organisation when offering a customer service support.

Building this relationship is something that I strive to maintain to everyone as I believe it to be essential to both Service Provider and Customer to maintain an open and honest relationship at all times.

I will do my utmost to supply you with the level of service and support that is required at all times.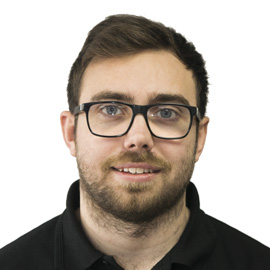 Ben
Control Systems Engineer
On completion of my Electrical/Electronic Engineering National Diploma, I pursued my dream to become an Electrical Design Engineer.


During my employment at Design Environmental Ltd, then to be Weiss Technik (UK) Ltd, I began designing electrical control systems for environmental test chambers. After completing four years within the Design Department, I took on the challenge as a Technical Support Engineer for the Field Service Engineers and customers throughout the UK. During this time I also carried out a part time study to achieve a Bachelor of Engineering (B.Eng) in Electrical Engineering.

With over 9 years of experience in this industry, I have gained great knowledge and skills in Refrigeration, Computer Repair, Computer Networking, Technical Support, HMI, PLC Intergration and Computer Aided Design (CAD). My aim is to help the team continue good working relationships with both existing customers and new, whilst carrying out a high standard of Research & Design for implementing new technology, in order to move the company forward.
---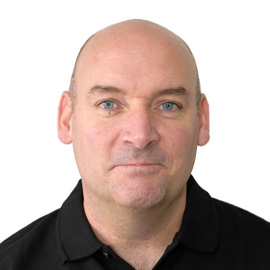 Mark
Service Engineer
I am an experienced Service Engineer that has worked in this industry for the last 27 years.


My employment journey started with completing a YTS scheme in catering however I decided this was not the job for me, although the family still enjoys the rewards of the skills and experience I gained. Following a career change I immediately started working as an apprentice for a Plumbing & Heating Installation company which progressed with me qualifying to install full heating systems and general plumbing work for domestic requirements. Unfortunately, due to cut backs within the company I was released of my contract as a plumber to which I had enjoyed.

In 1990 I joined Design Environmental Ltd, later merged to Weiss Technik UK ltd, as a plumbing/refrigeration engineer working at the factory assembling the chambers pipework. It was from here that I gained much experience in both refrigeration and electrical which lead me in to the position of Field Service Engineer. Having the qualifications and experience of assembly, test, commission and fault finding of various test equipment UK & abroad, I have good knowledge and understanding of the many applications that we see out in the field.

I am fully committed engineer that works well together with both Customer and Colleagues and I am very much looking forward to being part of a great service team to which we are all privileged to be part of.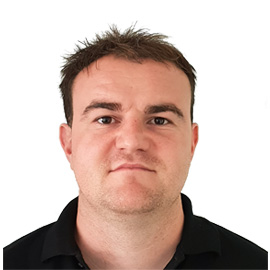 Chris
Service Engineer
In 2008 I was successful in getting an apprenticeship with Design Environmental Ltd (then Weiss Technik UK) as an Electrical Design Engineer. During this time I gained a National Diploma in Electrical/Electronic Engineering before going on to complete a HNC in Mechatronics.


After this I became a Test/Commissioning Engineer and was responsible for setting up the chambers at the factory before carrying out the commissioning at the customers site. This has given me great experience in the refrigeration and electrical control systems on environmental chambers. This led me to my most recent role as Senior Technical Support Engineer in the service department, helping service engineers in the field as well as supporting customers with their queries. The closure of the Ebbw Vale factory has led me to the next chapter in my career with SJJ System Services. Having already worked with most of the team for several years I look forward to joining the company and help it to continue to grow.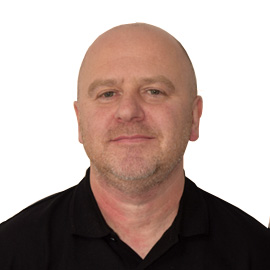 Tony
Service Engineer
I am an experienced Service Engineer that has worked in the industry over 23 years.


My early employment days as Mechanical Engineer and Welder/Fabricator put me in an ideal position to be able to offer the full package from assembly/build to installation work.

In 1994 I started my employment as a Refrigeration/Electrical Engineer at Design Environmental Ltd. It was during my years here that I gained extensive knowledge and understanding of test equipment. I steadily progressed into the Service Department and became a remote Service Engineer being fully conversant with many manufacturers test chambers and systems.

With the company merging in later years with Weiss Technik UK changes within the organisation prompted my decision to depart from the company following 23 years of employment.

I believe myself to be a dedicated engineer and acknowledge from experience, to appreciate great leadership and teamwork in an industry that can sometimes prove to be both frustrating and rewarding to all concerned.
---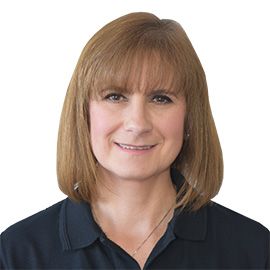 Eirwen
Purchaser
I have spent over 30 years working in the retail business from superstore environment to an independently run business and for the last 20 years in the Pharmacy Industry.


My employment has seen me dealing with various product types from material non-food items to general supermarket stock and pharmaceutical products, the common theme through all the different products is they all must be ordered, stored and accountable. My experience in this field will help me to provide SJJ System Services Ltd with a comprehensive material control system that will enable the business to provide the required components to the service engineers, thus providing a swift effective service to our customers, without, where possible the need for return visits for specialised parts to be acquired.
I am very much used to working in a team environment and dealing with both suppliers and customers alike. I am pleased to be joining what I already know is a professional team that works hard to put its customer first.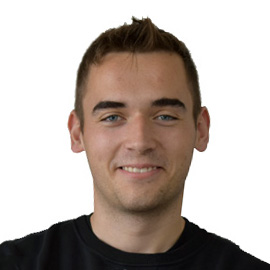 Ryan
Junior Service Engineer
Since joining SJJ System Services as an Apprentice I have recently gained a BTEC Level 3 in Electrical / Electronic Engineering and in September 2017 I have enrolled on a 2 year HNC Engineering Course for continuous improvement through my apprenticeship employment.


With my college training and the extensive knowledge and experience of my work colleagues my aim is to become an independent Service Engineer, fully conversant for site services.